Our Range of CMI Safes Combine High Quality With Value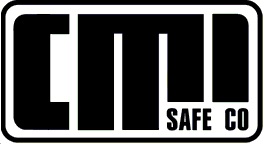 Penrith Locksmiths supplies and installs a wide range of CMI Safe Company safes.
Why CMI Safes? They're Australian-owned, Australian-manufactured, and offer incredible value with high quality at reasonable prices. And CMI is also known to stand for 'Craftsmanship Means Immunity', which is what you want in a device designed to protect your valuables.
So whether you're looking to protect important documents, secure valuables or store money, we have the safe for you.
Please click on the images for further details.